References:
Akhvlediani S., Financial ratios and key performance indicators for hotel operations. Jur. "The New Economist", vol., (1, 2021), p. 88-94
Bauchadze B., Evolution of management accounting, Jur. "Economic profile", 1(23), 2022, p. 74-83
Management Accounting (2019) ACCA Handbook, Book F2. international practice. Translation into English, Tbilisi
Chiladze, I., Management accounting, fifth revised edition, "Meridian" publishing house, 2018, 413 p.
Charles T. Horngren, Srikant M. Datar, Madhav V. Rajan, Cost Accounting, Global Edition, England, 2012
Paper F9 Financial Management, ACCA, 2019
Sturman, M., Corgel, J., The Cornell School of Hotel Administration on Hospitality, "John Wiley & Sons, Inc", New Jersey, 2011.
American Hotel & Lodging Educational Institute
https://www.ahlei.org/resources/uniform-system-of-accounts-for-the-lodging-industry/ (last accessed 30.09.2023).
Chron – Small Business Accounting
https://smallbusiness.chron.com/modern-management-accounting-techniques-67384.html (last accessed 09/28/2023).
Corporate Finance Institute (CFI)
https://corporatefinanceinstitute.com/resources/accounting/managerial-accounting/ (last accessed 28.09.2023).
Innovation BRO – Accounting and Finance Service
https://innovationinc.com/the-3-accounting-systems-cost-managerial-and-financial-accounting/ (last accessed 28.09.2023).
Health Finance & Governance
https://www.hfgproject.org/management-accounting-systems-hospitals-mash-manual/ (last accessed 30.09.2023).
Microsoft official page
https://powerbi.microsoft.com/en-us/ (last accessed 30.09.2023).
The Essay Writing Experts - Future Developments in Management Accounting
https://www.ukessays.com/essays/accounting/future-developments-in-management-accounting.php (last accessed 28.09.2023).
The New Economist N 3 (2023), Vol 18, Issue 3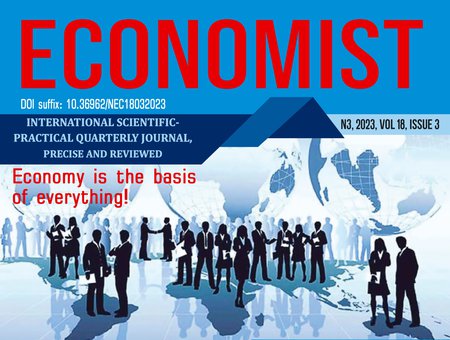 Published Date:
07/10/2023
Copyright (c) 2023 Salome Akhvlediani

This work is licensed under a Creative Commons Attribution-NonCommercial-NoDerivatives 4.0 International License.