References:
1.Law of Georgia on Information Security - (https://matsne.gov.ge/ka/document/view/1679424?publication=5), Last checked -10.05.2023;
2.Goold, M. & Campbell, A. (2002), Creating an effective organization;
3.Stone B. Successful Direct Marketing Methods. - NTC Business Books, 2022;
4.Jay E. Effective presentation. - Minsk: Amalfeya, 2018;
5.Cyber security reform in Georgia, (https://idfi.ge/ge/cyber_security_reform_in_georgia), Last checked -10.05.2023.
The New Economist N 2 (2023), Vol 18, Issue 2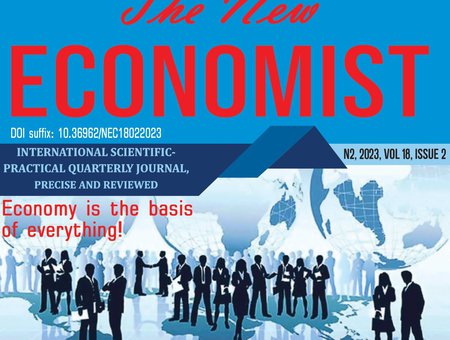 Published Date:
03/07/2023
Copyright (c) 2023 Mikheil Robakidze, Makvala Robakidze

This work is licensed under a Creative Commons Attribution-NonCommercial-NoDerivatives 4.0 International License.