References:
Drozd I., Pismenna M., et al. Audit Assessment of the Effectiveness of Public Procurement Procedures. Independent Journal of Management&Production (Special Edition ISE, S&P), Vol. 12, N. 3(2021);
Snopok A. Audit of efficiency of the Account Chamber of Russian Federation. Journal "Innovation and Investment", 2019;
Shmygol N. Modern approaches to public procurement efficiency audit. Приазовский экономiчний вiсник, 2022;
SIGMA (2016), Audit of Public Procurement, Brief 28, OECD Publishing;
Zdyrko N.H., Ostapchuk S.M. Analysis and State Audit of Public Procurement: The criteria of effectiveness. Облik i фiнанси, №1 (87), 2020;
Jalagonia D.; Efficiency audit in the system of state financial control, Samtskhe-Javakheti State University is 25 yares old; Inter-university scientific conference "Current problems of economy and business" 2015
Jalagonia D.; Efficiency audit as a mechanism for managing public finances; XII International Scientific Conference, Education and Economics, Wloclawek-Kaniewo (Poland), 21-24 May, 2015.
The New Economist N 3 (2023), Vol 18, Issue 3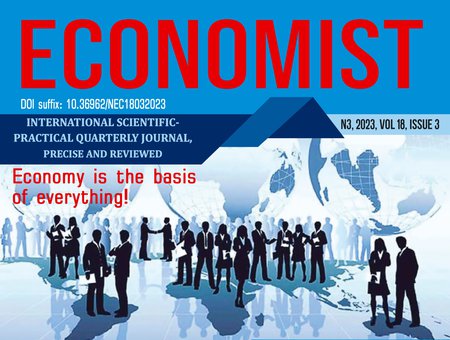 Published Date:
07/10/2023
Copyright (c) 2023 Beka Patsatsia

This work is licensed under a Creative Commons Attribution-NonCommercial-NoDerivatives 4.0 International License.