References:
"Antiquities of Georgia". Volume III, Supplement. Publication of the Historical and Ethnographic Society of Georgia, Tbilisi, 1926. p. 27, (in Georgian);
"Material culture of the era of Shota Rustaveli", Prof. i. Edited by Java¬khi¬shvili, publishing house "Technology and Labor", Tbilisi 1938. p. 195, p. 208, p. 211, (in Georgian);
Cultural Heritage Defender's Guide, "Blue Shield" National Committee of Georgia 2017. p. 7, p. 14, (in Georgian);
J. Sologhashvili, L. Okrotsvaridze. Prospects of tourism development in Mtskheti municipality. ed. "Loy", "New Economist", #2-3, Vol. 2018. p. 23-27, (in Georgian);
A. Okrotsvaridze, L. Okrotsvaridze, J. Sologhashvili. Perspectives Development of Agritourism on the Example of Skaltba (Mtskheta Municipality). Proceedings of the International Scientific Conference. "Modern Maritime Technologies, Problems of Social-Economic Development and Ways for Solving Them", Georgia, Batumi 2019. P.293-299, (in Georgian);
The New Economist N 2 (2023), Vol 18, Issue 2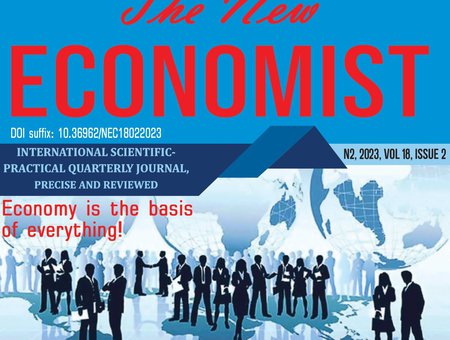 Published Date:
03/07/2023
Copyright (c) 2023 Lali Okrotsvaridze, Jemal Sologhashvili

This work is licensed under a Creative Commons Attribution-NonCommercial-NoDerivatives 4.0 International License.