References:
Grigolashvili, G. (2017). "Operations Management", Tbilisi: SEU Publishing House, Pg: 107-136 (in Georgian)
Kotler, F. Armstrong, G. (2013). "Fundamentals of Marketing", 14th edition,. Tbilisi: Bakur Sulakauri Publishing House, Pg: 329-335 (in Georgian)
Kazakhashvili, N. (2019). "Ensuring, managing and improving the quality of medical services". Tbilisi: Ivane Javakhishvili Tbilisi State University, Pg: 8-28 (in Georgian)
Berger C, B. R. (1993)." Kano's Methods for Understanding Customer-defined Quality". Center for Quality Management Journal, Pg: 3-36.
Oakland, J. (2014). "TOTAL QUALITY MANAGEMENT AND OPERATIONAL".
Sampson, Q. (2019). "Why Is Quality Important for a Business?"
Lee J. Krajewski, Larry P.Ritzman. (2011) "Operations Management: Processes and Supply Chains". Pg: 8-12.
Robert G. Eccles, Scott C. Newquist. (2007) "Reputation and Its Risks" (Identify, quantify, and manage the risks to your company's reputation long before a problem or crisis strikes.) Pg: 4-7
The New Economist N 1 (2023), Vol 18, Issue 1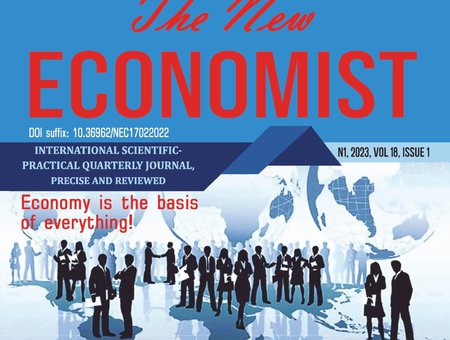 Published Date:
31/03/2023
Copyright (c) 2023 Madona Kantidze

This work is licensed under a Creative Commons Attribution-NonCommercial-NoDerivatives 4.0 International License.