Referances:
Business Sector in Georgia. Statistical publication. Tb., 2021.
Bakradze T. The tax system of Georgia and the main directions of its improvement, journal: "Social Economy". # 2. 2012.
Chitanava N., Takalandze L. Social economy, formation and development. part 1. Tbilisi, 2008.
Bukia I. Small Business Support Tax Policy in Georgia. Journal: "Economy and Business". # 1. 2019.
Tax Code of Georgia. Tbilisi, 2005.
Tax relief or public deception? Newspaper " Kviris Palitra". January 4-10. 2007.
Bolkvadze B. For the issue of the relationship between traditional and Estonian models of taxation. journal: "Economy and Business". # 2. 2018.
Supporting the Development of More Effective Tax Systems, Report G-20. 2019.
Viera Bestvinova, Financial and Tax Management in Small and Medium Sized Industrial Enterprises. 2012.
Khalkhelauri Kh. The Results of profit tax reform in Georgia. GTU Conference Proceedings. V. 2. 2021.
Chkhaidze I. Improving the budget-tax system. Tbilisi, 2013.
The New Economist N3-4, (2021), Vol 16, Issue 3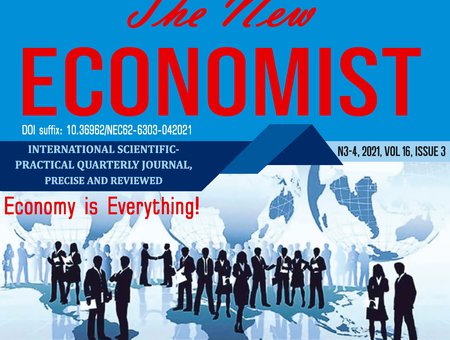 Published Date:
11/01/2022
Copyright (c) 2022 ONISE MIRTSKHULAVA / ონისე მირცხულავა

This work is licensed under a Creative Commons Attribution-NonCommercial-NoDerivatives 4.0 International License.