References:
Fetelava S., Discussion on the Issues of Improving the Competition (antimonopoly) Law of Georgia, "Loi", Tbilisi, 2007;
The Law on Free Trade and Competition of June 3, 2005;
The law of Georgia on Competition (codified) of May 8, 2012;
Resolution of the Government of Georgia of September No. 529 of 1, 2014 on Approval of the Insignificant Amount of Individual State Aid and the General Rule of State Aid;
Association agreement between Georgia and the European Union and Georgia signed on September 1, 2014.
The New Economist N 2 (2023), Vol 18, Issue 2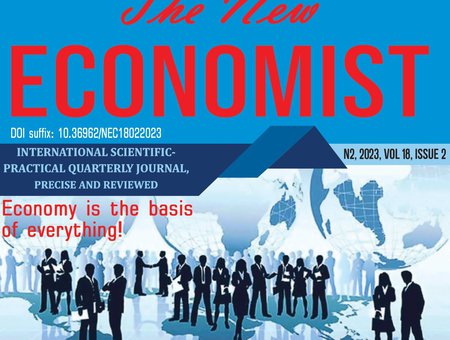 Published Date:
03/07/2023
Copyright (c) 2023 Slava Fetelava, Jamlet Janjgava

This work is licensed under a Creative Commons Attribution-NonCommercial-NoDerivatives 4.0 International License.