References:
Neely, A. (2002). Business performance measurement: theory and practice. London: Cambridge University Press;
Watson, G. (2007). Strategic benchmarking reloaded with six sigma: improve your company's performance using global best practice. New Jersey: John Wiley and Sons;
Center for Management and Organization Effectiveness. (2010). Strategic Planning is for Small Businesses Too-Part 1;
Thompson, A., & Strickland, A. (1996). Strategic Management: Concepts & Cases;
Mastering Strategic Management. (2016, January 18). Open Textbooks for Hong Kong;
Mavrina I. N., Strategic management, Yekaterinburg, "Urfu" 2014;
Baratashvili, E., Bakashvili, N., Faresashvili, N., Gechbaya, B., &; Meskhishvili, D. (2011). Modern business strategies. Tbilisi: "Universal";
Khoshtaria, T. (2018). The influence of business strategy on the results of enterprise activity in Georgia. Tbilisi: TSU;
The New Economist N 2 (2023), Vol 18, Issue 2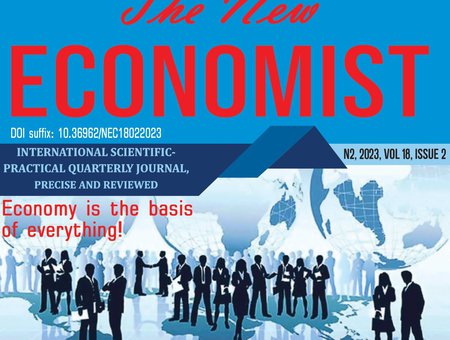 Published Date:
03/07/2023
Copyright (c) 2023 Vakhtang Jintchvelashvili

This work is licensed under a Creative Commons Attribution-NonCommercial-NoDerivatives 4.0 International License.