References:
Atsız. N. Turancılık, Milli Değerler ve Gençlik. İstanbul, 2011
Akçura Y. Türkçülük, İstanbul, 2018
3.Chokayogli M. Tutkestan pod vlast'yu Sovietov, 1935,
4.Türkkan R. O. Miliyetçilik Yolunda, İstanbul, 1994
5.Özdoğan G.G. Turan dan Bozkurt a Tek Parti Döneminde Türkçülük 1931-1946, Çev İsmail Kaplan, İsteanbul, 2001
6.Ertekin, O. Cumhuriyet Doneminde Turkculugun Catallanan Yollari, Istanbul, 2009.
7.Yaşli F. Miliyetçilik ve Faşizm: Türkiye de İrkçi Miliyetçilik Üzerine Bir İnceleme. Basılmamış Doktora Tezi, Ankara Üniversitesi Sosyal Bilimleri Enstitüsü, 2008
8.Alptekin I. Dogu Turkistan insanliktan yardim istiyor, 1974
9.Sançar N. Maalesef Türkler, ibid. 3 nov. 1950
10.Jacob M. Landau, Pan-Turkism from Irridentism to Cooperation, Indiana University Press, Bloomington and Indianapolis, 1995
11.Hofman T. Türkishcler Nationalismus und seine Auswirkungen auf christliche Minderheiten, Berlin, 2014
12.Cumhuriyet, (Istanbul dayli), 7 and 9 May 1944.
13.Cumhuriyet, (Istanbul dayli), 20 May 1944
The New Economist N 2 (2023), Vol 18, Issue 2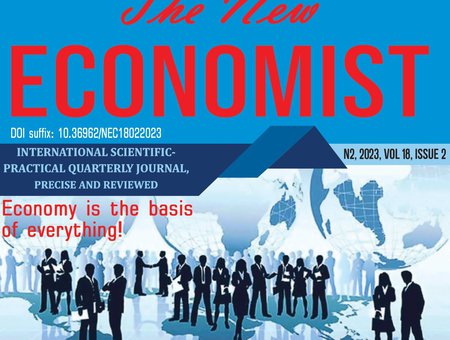 Published Date:
03/07/2023
Copyright (c) 2023 Tamar Devidze, Marekh Devidze

This work is licensed under a Creative Commons Attribution-NonCommercial-NoDerivatives 4.0 International License.