References:
Shatirishvili J. Kakashvili N. Insured event Tb.2012;
Tsertsvadze A. Khantadze G. Vekua d. Insured event Tb.2016;
Verulava T. Fundamentals of insurance Tb. 2018;
Civil Code of Georgia (26.06.1997);
Law of Georgia "On Non-State Pension Insurance" (30.10.1998);
Law of Georgia "On funded pension" (06.08.2018);
State Insurance Supervision Service of Georgia, statistical data, 2020–2021.
Terms of life insurance for retail customers of TBC Bank retail loan products.
20. Swiss Re, sigma No. 4/2020.
21. https://thecollegeinvestor.com/24133/online-life-insurance-companies/
The New Economist N3-4, (2021), Vol 16, Issue 3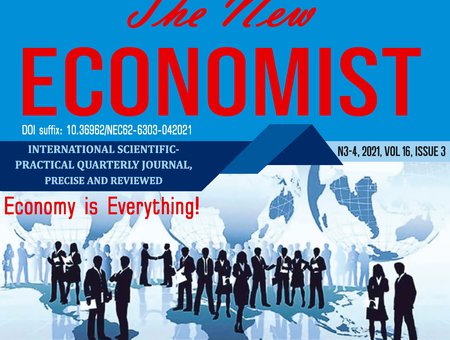 Published Date:
11/01/2022
Copyright (c) 2022 Nato Kakakshvili / ნატო კაკაშვილი, Khatuna Barbakadze / ხათუნა ბარბაქაძე

This work is licensed under a Creative Commons Attribution-NonCommercial-NoDerivatives 4.0 International License.