This article discusses Nino Darbaiseli's poem "Lazarus" and interprets certain details. The study uses a hermeneutic method, analysis. The text is also discussed in terms of lexicography.
"Lazarus" is a postmodernist poem that fits perfectly with the form of Werliber. Postmodernist poetry is characterized by boundless freedom. There is no one and nothing limited here. The message comes by itself, flows like a swift fountain, and at last, it is drained, purified, and reaches the reader, without any hesitation.
It is noteworthy that the story conveyed in the poem is not only heard, but also the reader can see the episode. This even gives us an excuse to say that we perceive it as a specimen of Ekfrasis.
References:
D. Guramishvili, Davitiani, Complete Collection of Essays, Tbilisi, 2004;
N. Darbaiseli, Lazarus, Jour. Our Writing, 13-19.II, 2004;
Ioane Zosime, Praise and Glory in the Georgian Language, Where is Another Georgia, Tbilisi, 1990;
Z. Kiknadze, For the Artistic Transformation of Lazarus's Face in Georgian Literature, Journal. Georgian Heritage, XIV, 2010.
The New Economist N1, (2022), Vol 17, Issue 1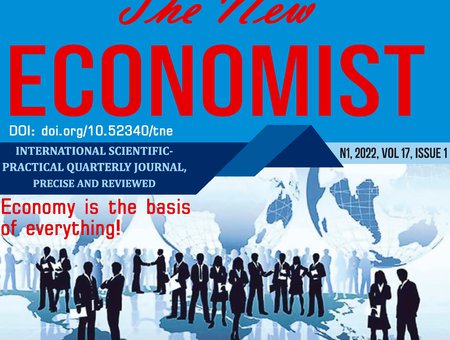 Published Date:
11/04/2022
Copyright (c) 2022 Khatuna Burchuladze

This work is licensed under a Creative Commons Attribution-NonCommercial-NoDerivatives 4.0 International License.