References
IDFI, Simplified purchases related to Covid-19, 2020. Retrieved from: https://idfi.ge/ge/procurement_%20related_to_covid_19
On approval of isolation and quarantine rules, 2020. https://matsne.gov.ge/ka/document/view/4877009?publication=134
On the approval of the measures to prevent the possible spread of the new coronavirus in Georgia and the plan of operative response to the cases of the disease caused by the new coronavirus, 2020. https://matsne.gov.ge/ka/document/view/4821121?publication=89
Sisoshvili G, Problems caused by the pandemic in public procurement in Georgia, Globalization and Business, 2020, # 10, p. 278-286. https://doi.org/10.35945/gb.2020.10.038
State Procurement Agency, 2019 activity report, 2020.
State Procurement Agency, 2020 Activity Report, 2021.
The New Economist N3-4, (2021), Vol 16, Issue 3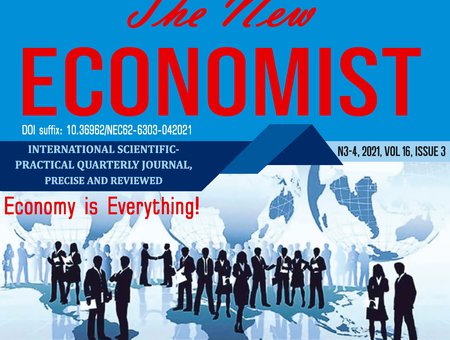 Published Date:
11/01/2022
Copyright (c) 2022 Ana Chagelishvili / ანა ჩაგელიშვილი, Natia Surmanidze / ნათია სურმანიძე

This work is licensed under a Creative Commons Attribution-NonCommercial-NoDerivatives 4.0 International License.